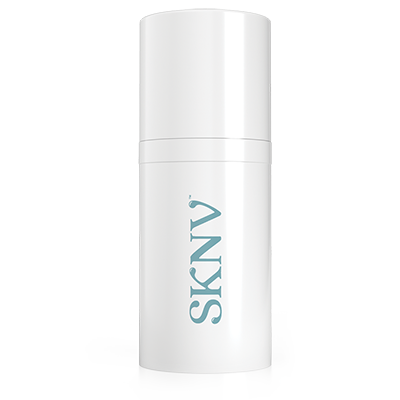 Customized Medications Directly From Your Practice
One size does not fit all in dermatology medicine. SKNV supports dermatologists seeking the right custom medicines to target a diverse set of patients and skin conditions.
Mass-produced medicines have many inactive ingredients and potential allergens that may not be compatible with every patient. With SKNV, physicians are able to order custom medicines for in-practice dispensing to target individual patient needs.
SKNV enables doctors to retake control of their prescribing choices.
Your Customized Dermatology System
Having SKNV medications available for my patients has resulted in better outcomes – medications with multiple active ingredients have simply worked better and allowed for better compliance with my treatment plans.
SKNV has given me the freedom to effectively treat a wide range of patient conditions. I especially love not having to involve insurance and the option to customize formulations for my sensitive patients. This service has proven to be an important landmark in my developing practice.
Working with SKNV has been a fantastic experience. We were one of the first offices in the Philadelphia area to get involved with the company, and our patients have really appreciated these medications. SKNV allows us to provide customized compounded topical medications and I think it has really enhanced compliance and saved our patients a lot of money in terms of copays. The feedback has been fantastic from our patients, they love it!
We love that we can provide high quality prescription dermatology medications to our patients for such a reasonable cost. Additionally, the ease of dispensing out of our office increases patient compliance with prescribed medications because they can take them home with them without the extra stop at the pharmacy. Also, we love the fact that we can create medications that are not available otherwise. For instance, our Tretinoin in an HA vehicle with spironolactone is such a game changer in women with hormonal acne. In most cases, it negates the need to take oral spironolactone and patients are very appreciative to not have to take an oral medication if they can get great results with a topical only. For the cosmetic line, our patients love the HA. We sell so much of it. The bruise cream works incredibly well also!
SKNV provides a convenient option for our patients to get their medication during their visit, while eliminating the additional step of going to the pharmacy. In addition, my patients are getting the exact ingredients they need to treat their skin disease, as opposed to a receiving a substitution that may not be the correct generic equivalent.
SKNV changed the way that I treat my patients in my busy New York practices. We have the ability to offer custom prescription medications for my patients at the time of their office visit. This improves the patient outcome, makes it easier for them because they will leave with their prescription, and also keeps them in line with the programs we prescribe. Additionally, SKNV provides a major economic boost, both in terms of my patients obtaining medications at an affordable price, as well as improving the bottom line for the practice.
I love having the option of using SKNV medications in my office. This gives me the ability to offer higher quality and more individualized prescription formulations to better treat my patients. They can leave the office with the correct medication that is chosen specifically for them. No more inconvenient trips to the pharmacy and paying exorbitant amount of money for an inferior product. SKNV allows me to access medications and combinations on occasions that would not be available at Retail pharmacies. I was very hesitant to start with this in the beginning but now I'm a believer.
SKNV has been a success in our practice. It has allowed us to get treatment for our patients at a reasonable and predictable price. We have also been impressed with the clinical results of the products. SKNV has also decreased the amount of time our staff spends on medication pre-authorization. Overall it has been a welcome addition for our practice and our patients. In addition it has generated revenue for our practice.
With SKNV, we are able to provide unique, customized medications to our patients, specifically designed for their condition and hand selected by us. This enables us to practice in a manner that we feel is best for our patients. In addition, this saves our patients money, and in many cases consolidates and simplifies their treatment down to one step from multiple steps. Additionally, it adds convenience, in that patients can purchase their treatment before leaving the office, with no additional trips to the pharmacy, no coupons, and no waiting for the dreaded and increasingly common prior authorizations. Add to this, the financial benefits to our practice from dispensing these medications, and it's a clear winner for all parties.
I cannot imagine practicing medicine now without the options provided by SKNV. Having started with SKNV 5 years ago, I carry about 30 prescription formulations. SKNV provides allergen free, US produced, quality prescriptions custom developed for my practice. These are obtainable at a fraction of the cost of traditional prescriptions. SKNV eliminates about 80% of my Prior Authorizations. This process provides convenience for the patients, most of whom do not want to make a separate visit to their pharmacy. Most importantly, the prescriptions are effective. The SKNV formulations in my experience are superior to the traditional pharma version and are available to the patient with full economic transparency. In my opinion, SKNV represents the future of ethical prescription dispensing for providers and patients.
The customized medications advertised on this site are made by SKNV, an FDA-registered 503B outsourcing facility that specializes in customized medications to meet unique patient needs. The health care practitioner will determine if the medication makes a clinical difference for the individual patient. The FDA does not review medications made in an outsourcing facility for any particular indication, safety or efficacy. SKNV makes no claim that its customized medications are safer or more effective than a commercially available drug. Any references to "common usages" should not be interpreted as recommendations or claims regarding the clinical indication of any medication, nor that SKNV medications are indicated for any particular use.